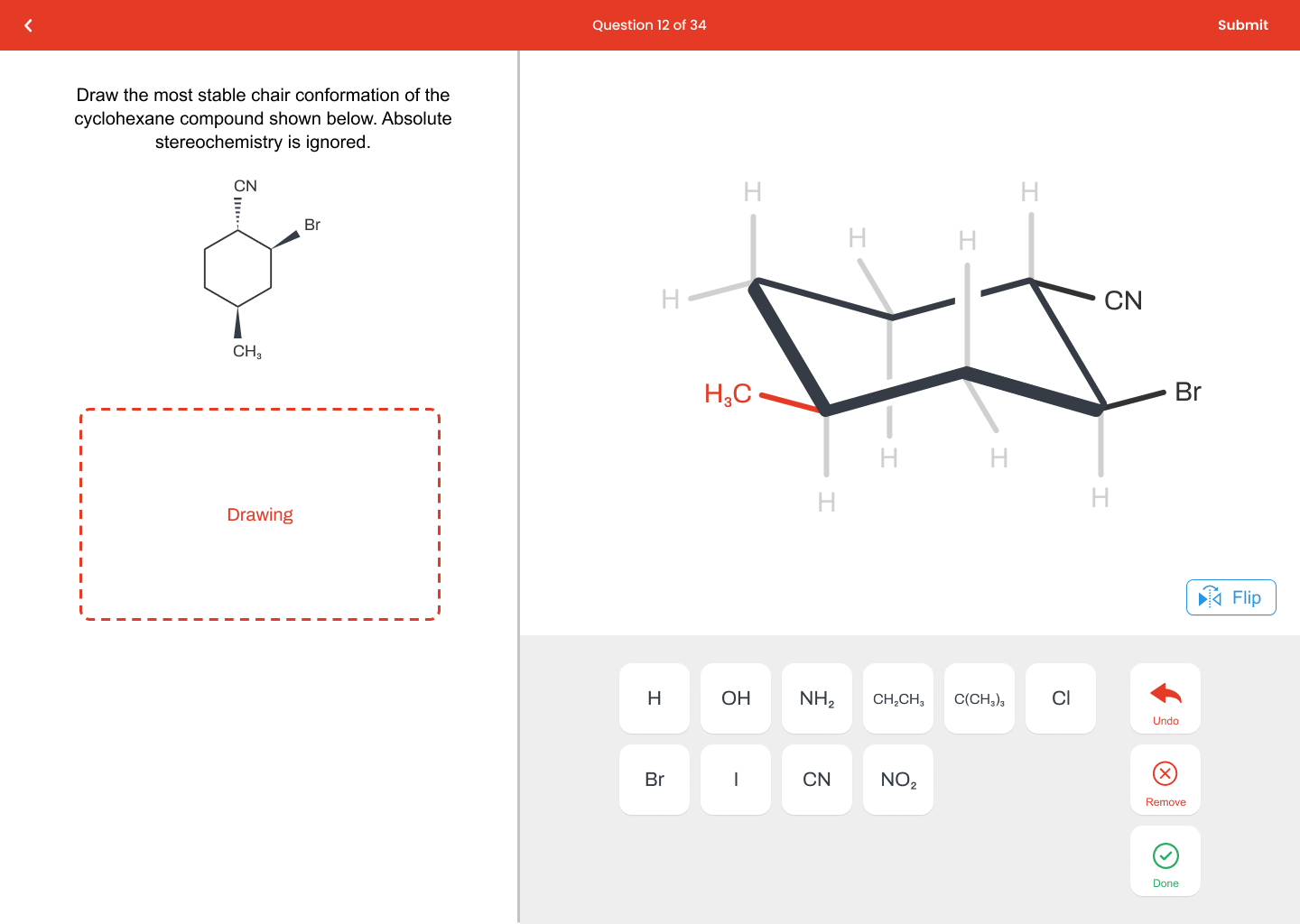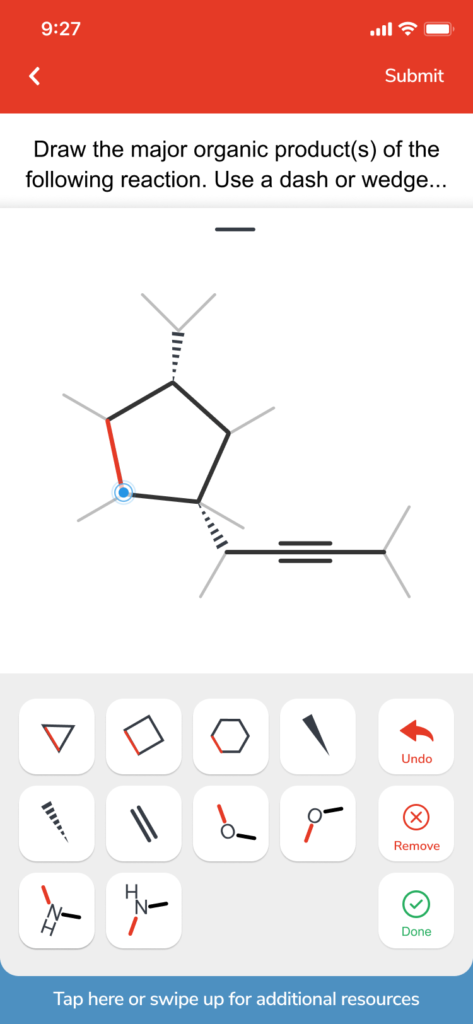 An entirely new, patent-pending organic molecule drawing experience with chemical intelligence to help students quickly learn from their mistakes.
Designed for use on any student smartphone and to scale up for larger devices like tablets and laptops.
Draw and manipulate cyclic and acyclic compounds as well as chair, Newman, and Fischer projections.
AktivGrid's smart and dynamic interface allows students to focus on chemistry and not technology.